New Mexico's economic future depends on retaining innovative leaders and inclusive builders to grow the STEM ecosystems.
Our Beginning
Maggie Werner-Washburne, PhD, lead a successful NIH-funded genomics laboratory and taught many courses in the Biology department at UNM over her 30 year tenure including Genomics and Discovery and Innovation. As the Director of the UNM IMSD program for ~15 years, she helped mentor >100 STEM students that have gone off to pursue higher education at colleges all across the country including Stanford, Harvard, the University of Washington, the University of Colorado, and many other great schools. As the program was winding down, Maggie realized that the success of the program had led to former students moving out of state for their education and, subsequently, their careers. Realizing that this was an unintended consequence for successful training programs in every "brain drain" state, she and the STEM Boomerang Team, has dedicated their time and resources to changing this dynamic.
With lots of support within the city of Albuquerque and the state of New Mexico, STEM Boomerang has hosted the New Mexico Educated Workforce in STEM (NEWS) Symposium in 2017, and and STEM Boomerang Career Connection Events in 2018 and 2019. In addition, we continue to help STEM professionals find careers by connecting them with STEM companies in need of specific skillsets. In 2020, our mission has expanded though our start-up, STEM Boomerang, LLC. Stay tuned to hear about all the exciting things we have in store for STEM professionals.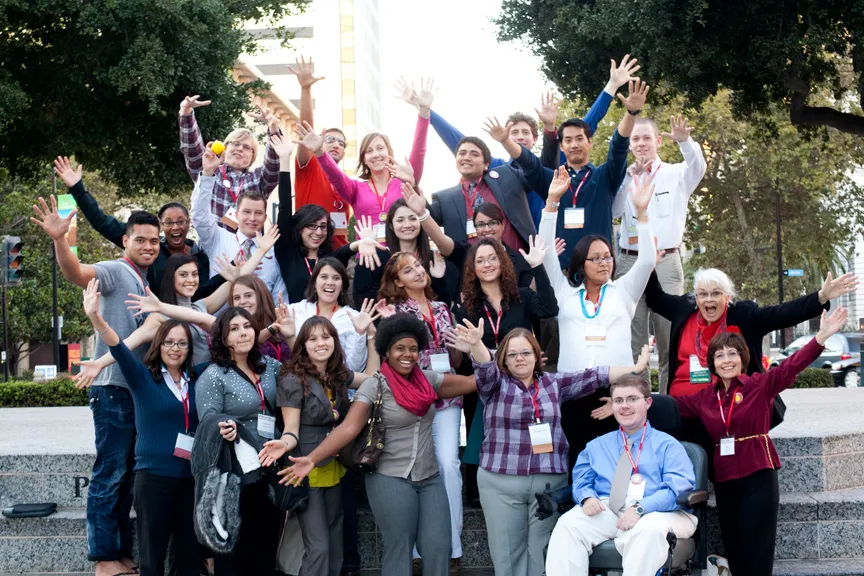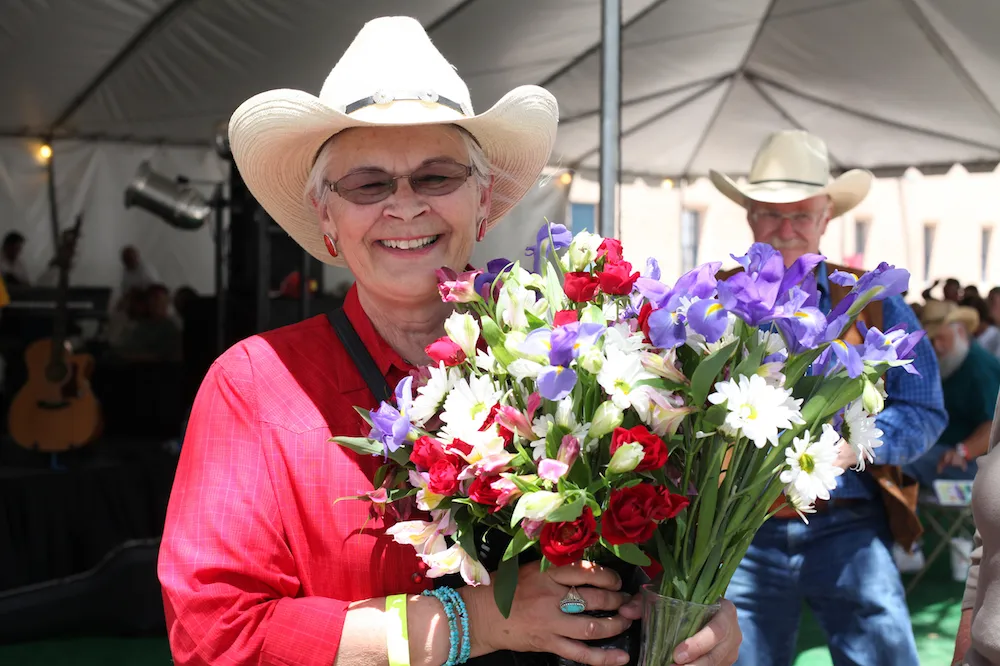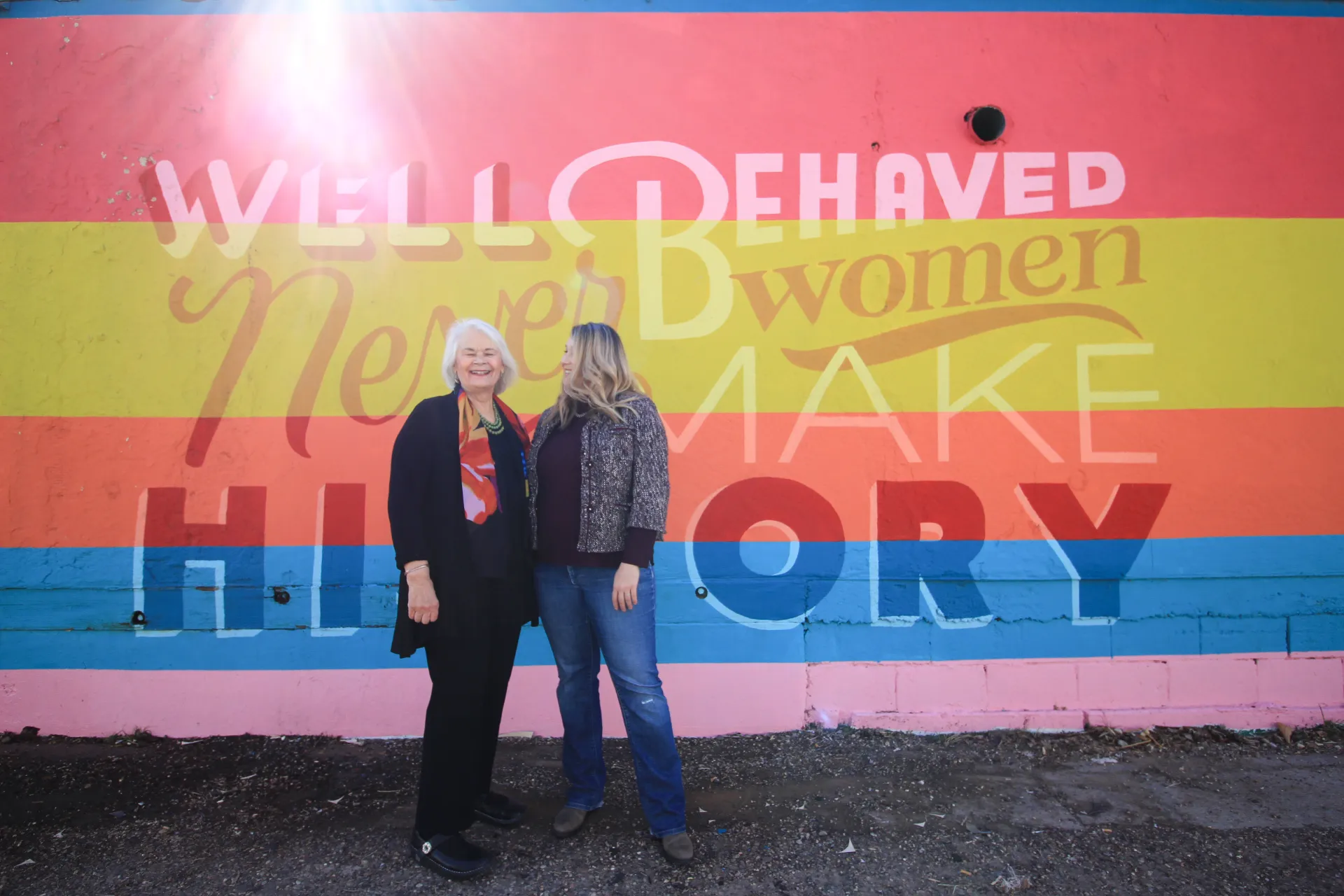 Our Career Connection Events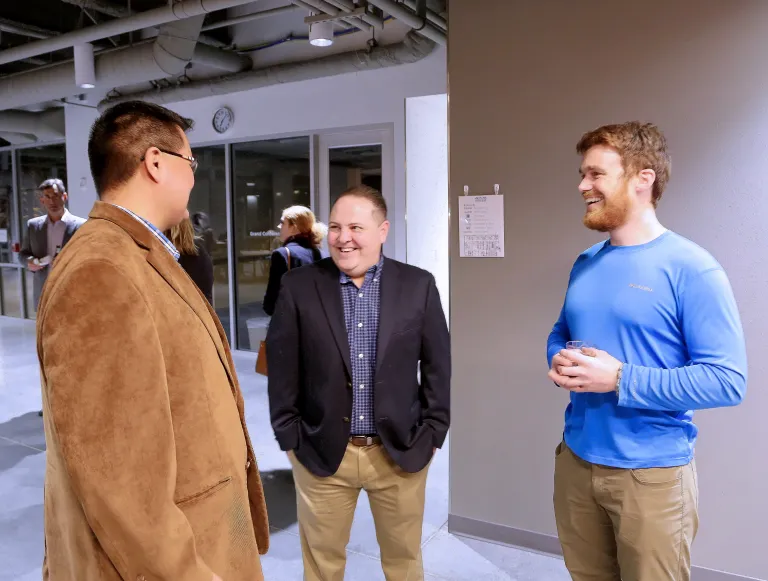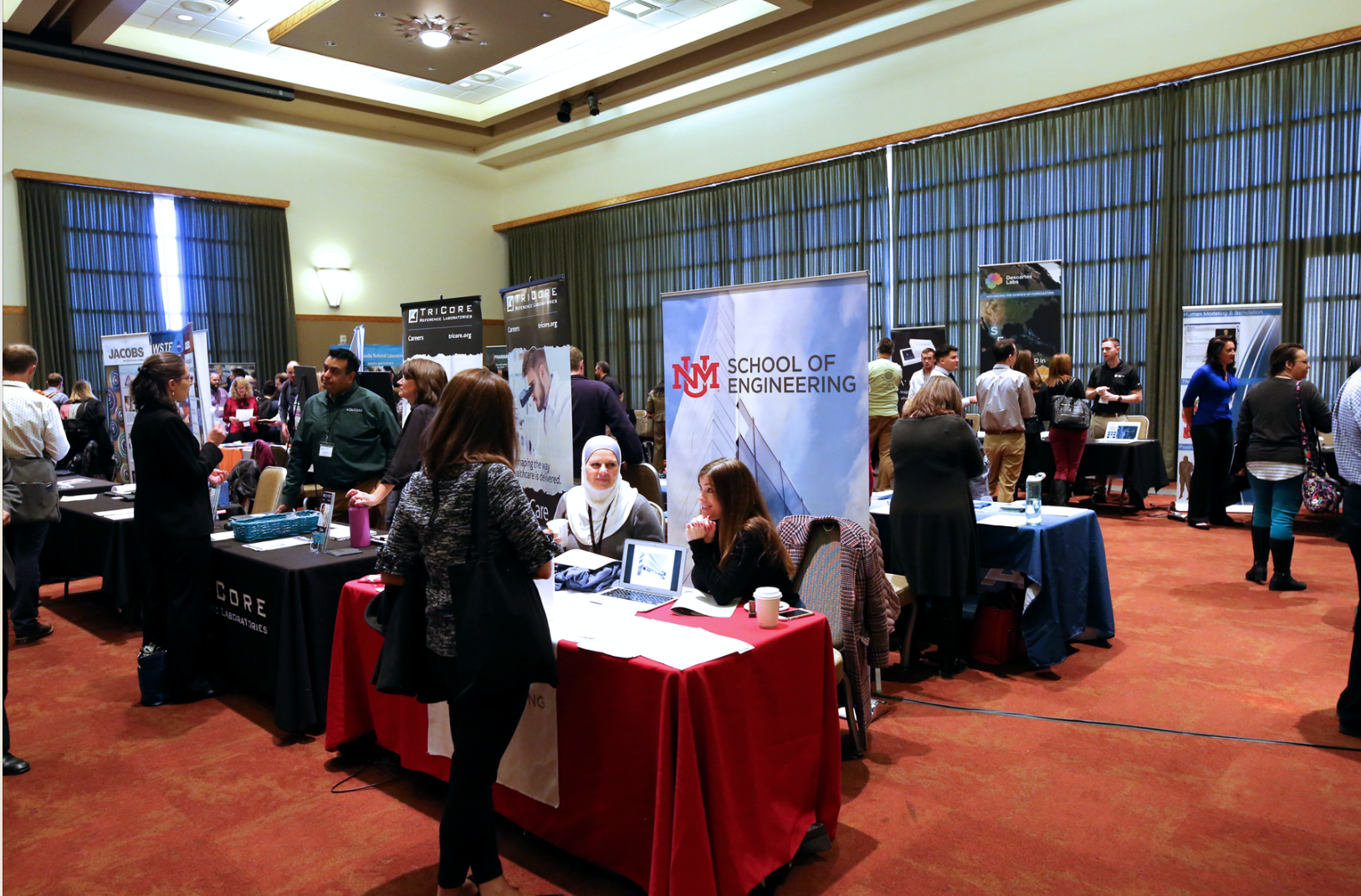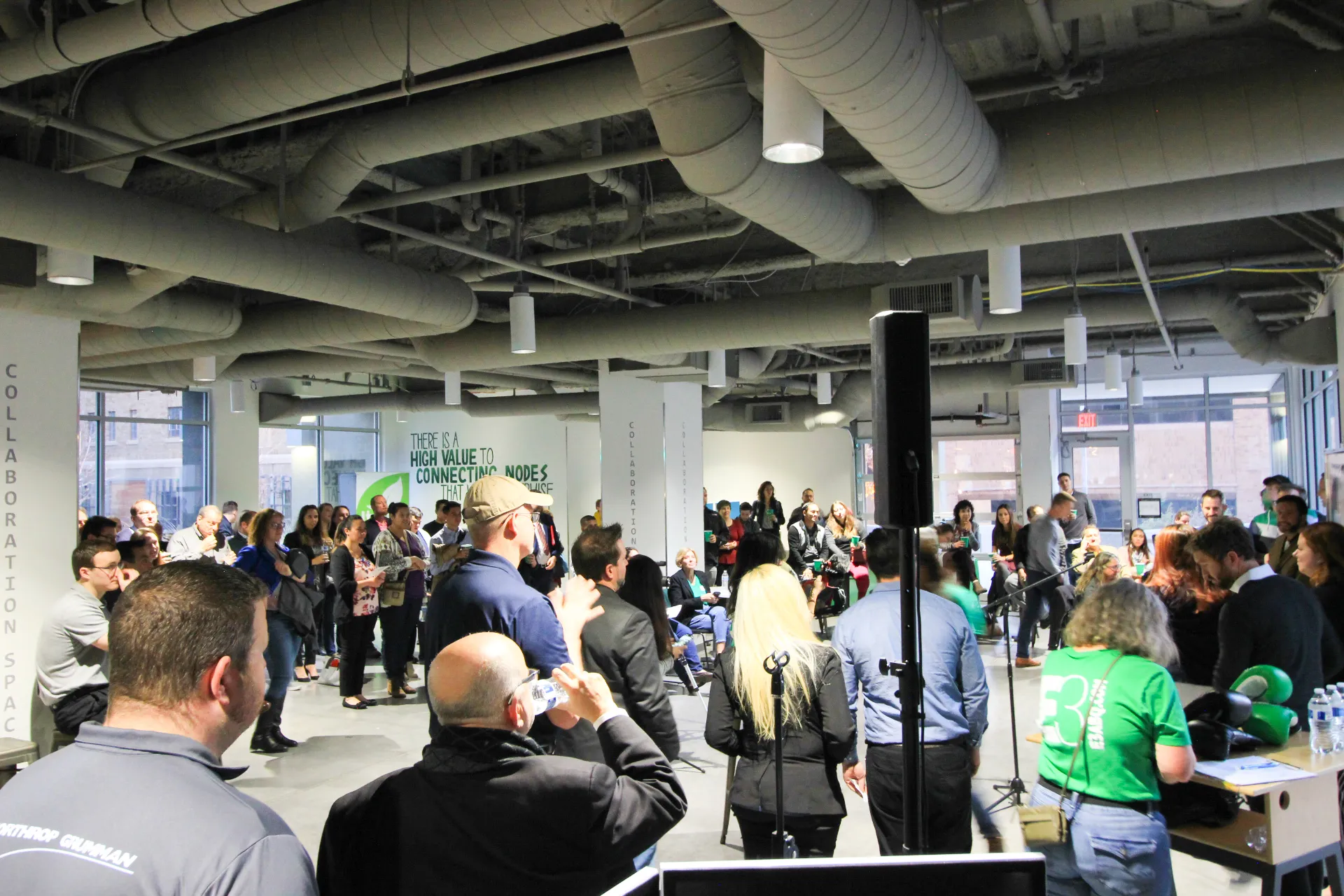 Since 2017, STEM Boomerang has aimed to help STEM professionals make connections to discover career opportunities in every sector of New Mexico's economy.
Our first event was in December, 2017 on UNM's main campus. Over 115 STEM professionals & students met with recruiters from 30 companies and learned the topography of New Mexico innovation and entrepreneurship over a 2-day immersive event. Read more HERE.
Our second event in December 2018 was also held on the UNM campus. This one-day event helped facilitate a connection between 200+ STEM Professionals with 30+ government, biotech and tech companies, start-ups and universities.
We replicated this very engaging event in December 2019, by partner with Albuquerque Community Foundation and the City of Albuquerque. We changed the format by having a Job-Off, allowing 15 NM-based companies to give short, 2 minute pitches about their organization and job opportunities. In addition to networking and sampling local food and drink vendors at Lobo Rainforest, STEM professionals networked with company representatives from all sectors and handed out their resumes. This event was coupled with a traditional Job Fair the following day to allow more one-on-one time with companies and STEM professionals. Many companies in attendance went back to their hiring managers with over 35 qualified resumes and are interviewing them as of January 2020!! We couldn't ask for a better outcome to our growing yearly event.
We pivoted our tactics in 2020 to respond to the growing pandemic. We hosted a 'Virtual Job Fair' in April focused on New Mexico's space industry that brought together over 300+ STEM professionals & students with 60+ company representatives. Read more HERE.
This warm handshake has led to helping hundreds of professionals (and counting!!!) find great careers in New Mexico, where they will be part of the leadership and economic development for our future.
Our Team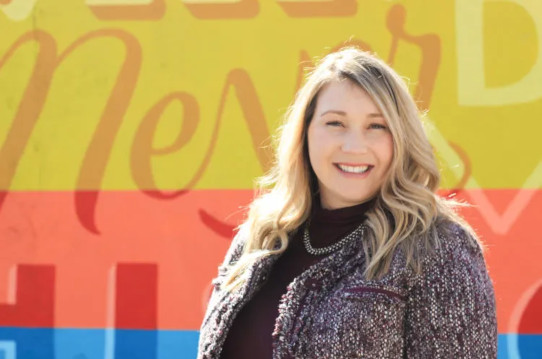 MONICA SANDOVAL-JOHNSON
CO-FOUNDER & CEO
Dr. Monica Sandoval-Johnson received her B.S. in Biology and Chemistry from UNM, a PhD from the University of Colorado Anschutz Medical Campus, and did post doctoral research at the University of North Carolina-Chapel Hill. STEM Boomerang is incredibly lucky to have Monica on the team. She has great leadership strengths and is helping us build STEM Boomerang for the future. Connect with Monica on LinkedIn
(photo: Hallee Nguyen – Matchbox marketing)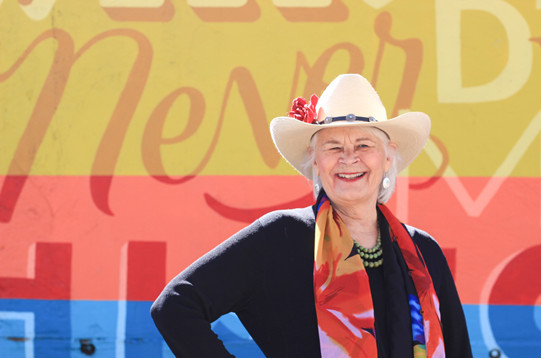 MAGGIE WERNER-WASHBURNE
STEM BOOMERANG FOUNDER
Dr. Maggie Werner-Washburne received a B.A. in English from Stanford, traveled in the Americas and Polynesia for 5 years, and received an MS from U Hawaii and PhD and post doctoral experience at the University of Wisconsin-Madison. Her research at UNM was in yeast genomics.
Maggie is an AAAS Fellow and received two US Presidential awards for research and excellence in STEM mentoring, and AAAS Lifetime Mentor Award.